I want to return my order how do I request this?
We're sorry to hear it didn't work out and you're wanting to return. 
Our returns process is pretty easy but there's just a few reminders when requesting a return:
It's just our mattresses that have a 100 night trial and we do suggest that you give your Simba at least 30 nights to 'bed in' – any new mattress can feel a bit different at first.
All bedding, pillows and accessories purchased between 21/11/2019 - 24/12/2019 can be returned up until 31/01/2020 but an unused condition and repackaged prior to the return.
The return must be requested by the account holder who placed the original order with us.
If you've ordered via Amazon, eBay, John Lewis or any of our retailers you will need to contact them directly to request a return.
If you tick all the boxes above - great!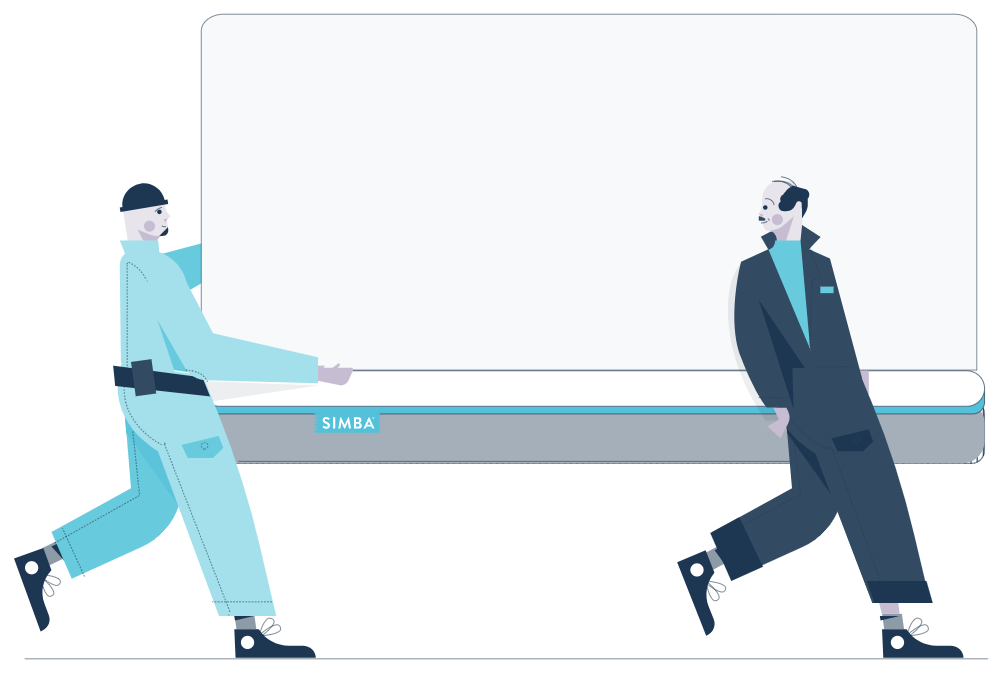 To arrange a return please sign in to your Simba account. Don't have an account yet? It's easy to register, just make sure you use the same email address you used when ordering.
You will then see your previous orders and the options to return. Please include the hashtag with your order number (eg #UK12345).
What happens once I've requested a return?
There's no need to contact us again and once you've submitted the request, our Simba Returns Team will get back in touch with you directly within 3 working days to let you know the next steps. 
Once the item is on its way back to us, we'll process your refund and cancel the financing agreement if you chose the 0% instalment option. Don't worry if you've completed your return request online and see the refund as £0, you'll receive your due refund once the item is back with us. Our returns are free but any applicable delivery charges at the time of ordering will not be refunded.