We're sorry to hear it didn't work out and you're wanting to return. 
Our returns process is pretty easy but there's just a few reminders when requesting a return:
It's just our mattresses that have a 100 night trial 
All other items have a 14 day returns period, this means things like pillows and duvets must be in an unused condition and repackaged prior to the return - they will be inspected once they've arrived safe and sound back at our warehouse before we process the refund.
The request to return must be submitted within the returns period and must be requested by the account holder who placed the original order with us.
If you've ordered via John Lewis or any of our retailers you will need to contact them directly to request a return.
If you tick all the boxes above - great! We would kindly now ask you to complete the form found by clicking the image below: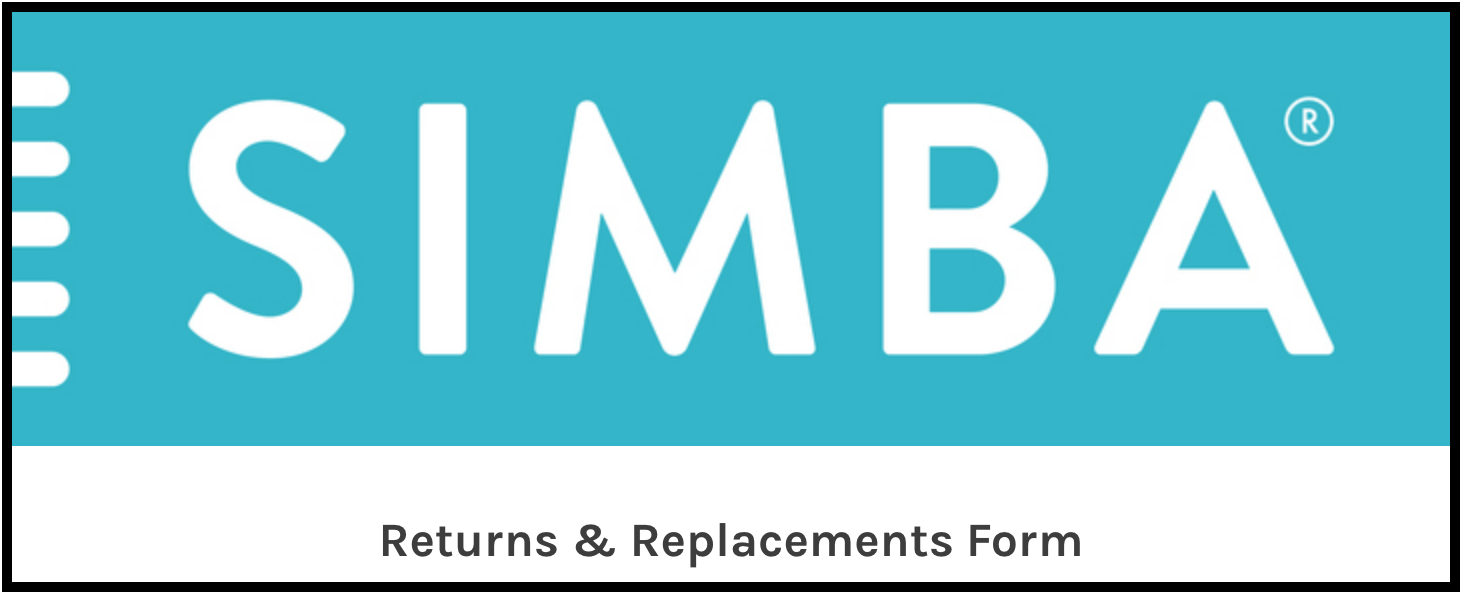 If you can please complete the form individually for each item you'd like to return so we correctly manage your request. 
Should you need any further information on our returns process, please see a link to our terms and conditions here. Otherwise, we're here to answer your questions so via our live chat. 
What happens once I've completed the form?
Once you've completed and submitted the form, our Simba Returns Team will get back in touch with you within 5 working days to let you know the next steps. Once approved, we'll work with you to arrange a suitable date for collection or send you a label for your smaller Simba items. 
Once the item is on its way back to us, we'll process your refund and cancel the financing agreement if you chose the 0% instalment option.