Can I choose a delivery date?
Yes, you can pick a date. If your order contains a mattress then you'll be presented with a calendar at checkout when placing your order, just select a delivery date of your choosing. If the date you have in mind isn't available it means that it's not available in your area.
Standard delivery is available within 1-3 working days to 3 months in advance and if you decide you need to change the date, please get in touch with our team if the order has not been shipped. If you have received shipping confirmation, you would need to speak with the courier directly.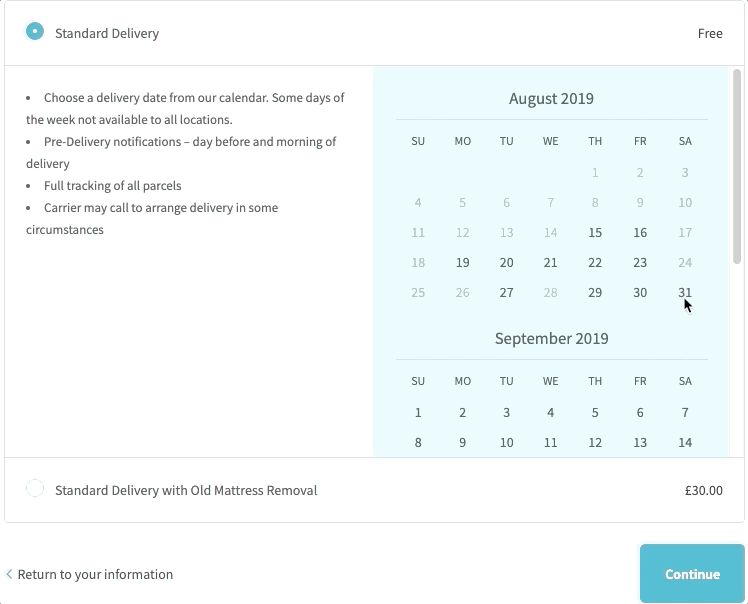 Express free delivery for small items with DPD works a bit differently and your order will be delivered automatically within 1-3 working days. If the date isn't suitable simply use the options available on the DPD tracking link to change the date or set instructions. You'll be allocated an hour time slot the morning of delivery.
As the carriers plan their routes the day before delivery there's no option to request time slots.